Other Vineyards
The grapes that originate the wines from Adega de Portalegre, also come from small producers, whose vineyards are scattered across Serra de S. Mamede. These vineyards are located between the 400m and the 700 meters of altitude. Along the Sierra we can find clayish soils with granite outcroppings in the so-called Portalegre Plateau, as well as granitic soils in the Sierra itself. The climate has an Atlantic and Mediterranean influence as well as continental, depending on the location of the vineyard.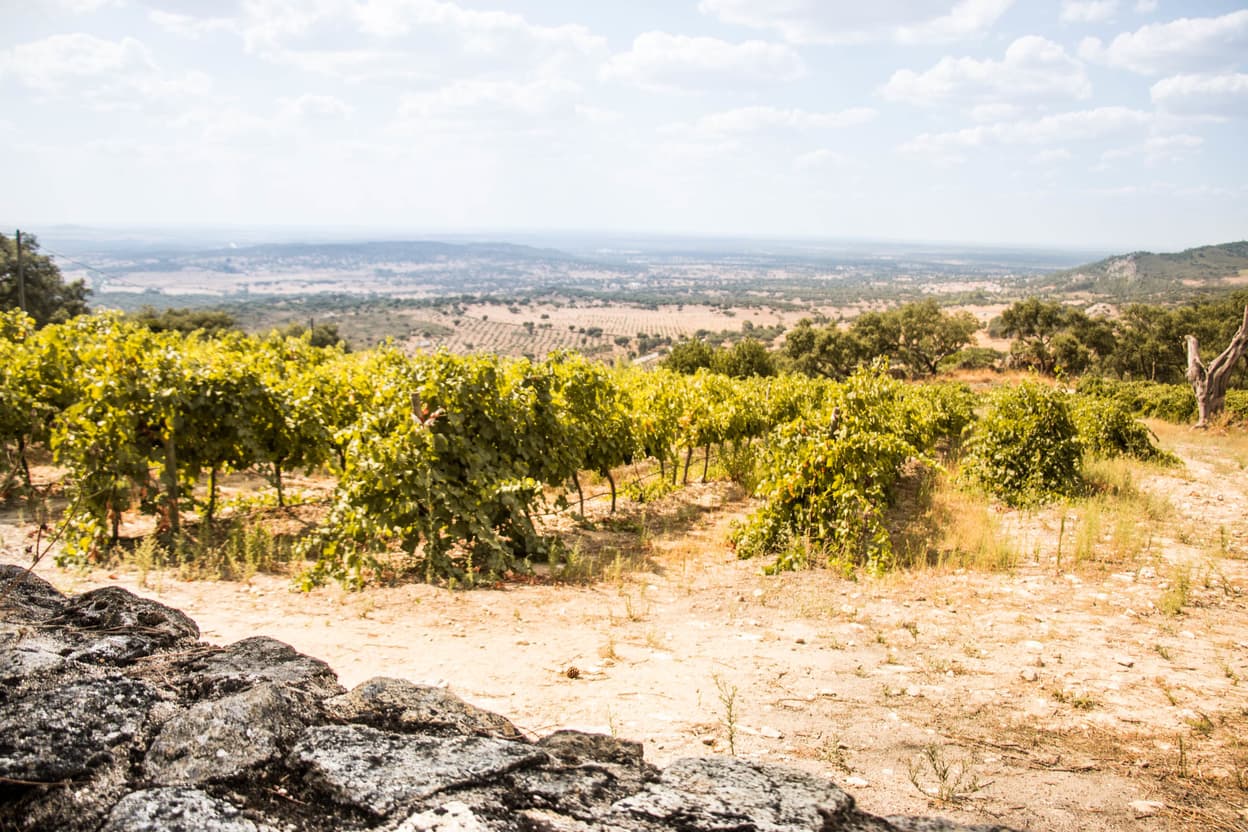 Among the many grape varieties we can find here we highlight Arinto de Alcobaça, Arinto, Fernão Pires, Alva, Roupeiro, Tamarez, Moscatel Redondo, Alicante Branco, Vale Grosso, Uva Formosa, Pérola, Rabo de Ovelha, Manteúdo, Malvasia fina, Aragonez, Trincadeira, Alicante Bouschet, Cabernet Sauvignon, Castelão, Cinsault, Moreto, Tinta de olho Branco, Syrah, Touriga Nacional e Petit Verdot.
Due to the lack of records, the age of these vineyards is not known. However, it is estimated that they will be about150 years old.